Installation
Install the Reportico Module File
After purchasing and downloading the zip file you will need to install it into your Joomla site.
Use the standard Joomla Extension Manager facility to install the zip file, for example using the following screen.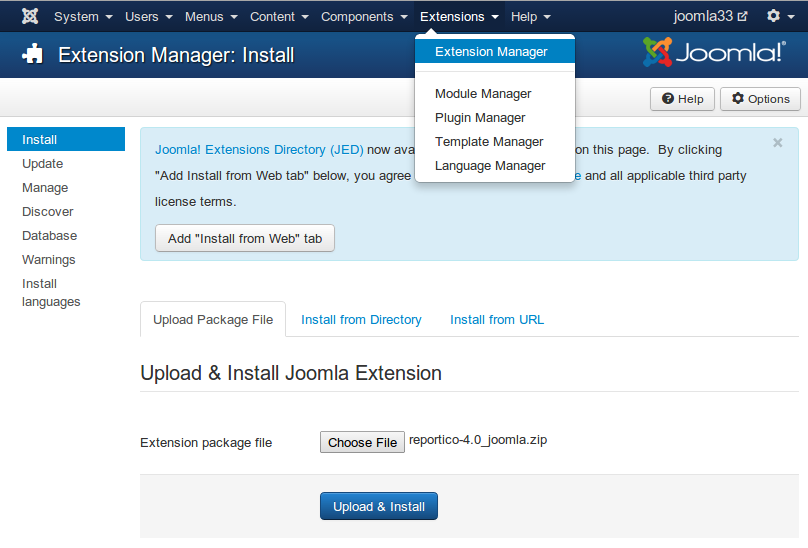 Note that if the installation fails with the error "There was an error uploading this file to the server." then the most likely cause is that your PHP upload limit is set at the default 2Mb. The module is almost 4Mb. For a system installed on your own webserver server your will need to increase the limit in your php.ini file. For a hosted site this is not normally a problem but should the issue arise, you will  to contact your internet provider to request an increase in the limit.
Now set up Reportico
After installing the Reportico Joomla Extension Reportico is available for configuration in the Joomla! administrator panel in the Components menu :-
From the Components menu, choose the "reportico" option. On first installation, the following page appears. Here you need to set the report designer password. You will need to enter this password each time you enter admin mode. Note this is not related to the Joomla admin password. Later you can embed the designer in your web site should you want and this would be accessible via this password. If you ever forget the password it can be found in the reportico component folder in "projects/admin/config.php.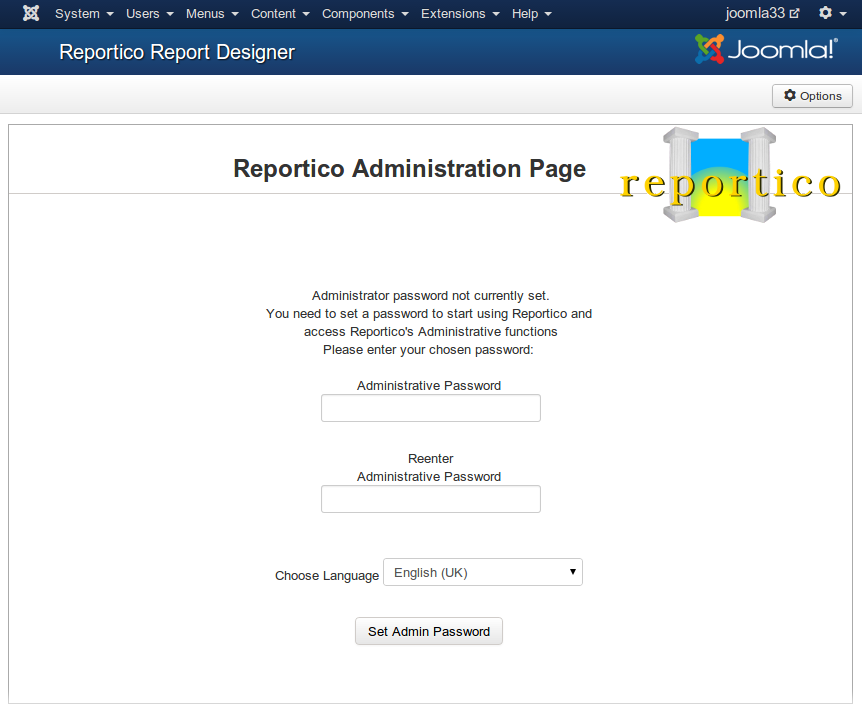 Enter your chosen password. After setting a password, the following page appears, prompting you to login as admin using the password just entered :-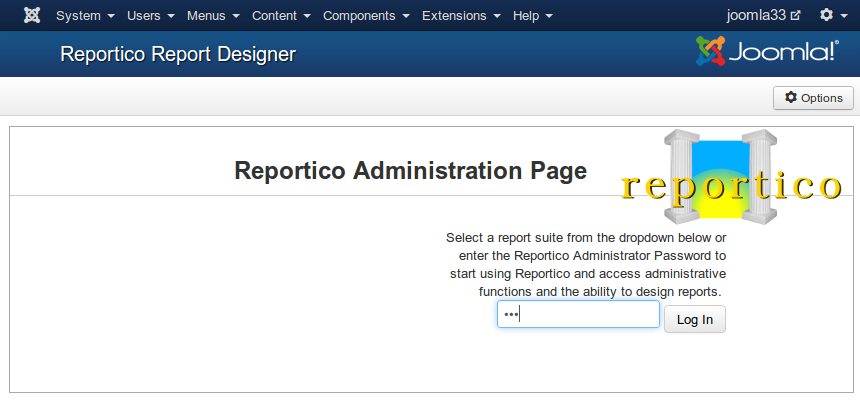 On logging in, the following menu appears:-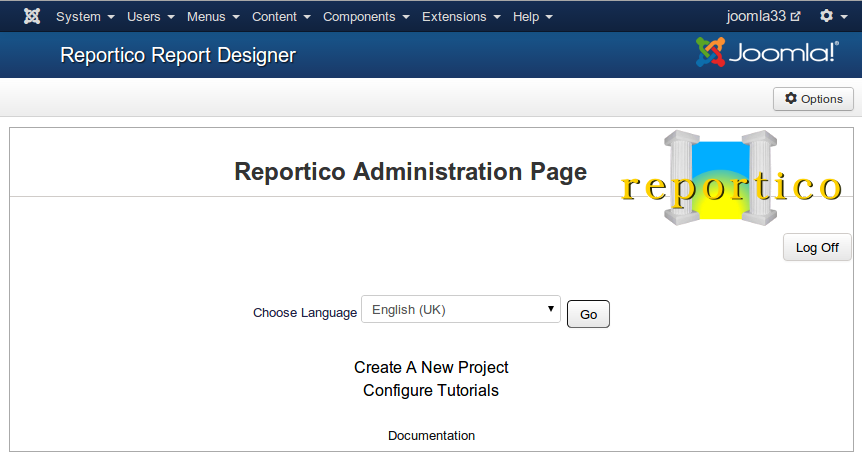 Now you've set up Reportico you can create a report suite in your first project >> Reportico Module Create Project